The Ruby Valley Trek Nepal is a popular and relatively new trekking route in Nepal's Mid-West-Central Himalayan region. The Ruby Valley Trek has gained popularity among trekkers and adventurers due to the fact that the region is relatively undiscovered and less congested than the popular Everest and Annapurna hiking routes.
Ruby Valley hiking is one of Nepal's lesser-known trekking destinations, offering fresh regions, trails, geography, and culture, as well as the sheer unspoiled side of nature and its surroundings. Because of the enormous potentiality of the red valuable stone known as Ruby, the name of this expedition was chosen. While on this trip, one can learn about the local people's way of life, family status, culture, and customs, as well as the native Tamang and Gurung tribes from this village. There are severe ascents and descents, flatlands, valleys, and lush green forests on the walking track. You may see Ganesh, Langtang Lirung, Boudha Himal, Hiunchuli Dorje Lakpa, and other mountain ranges from various en-route locations. Tea houses and local lodges, which provide modest facilities for travelers and trekkers, are available for food and lodging.
Highlights of the Ruby valley trek
Explore Tamang and Gurung culture while taking in breathtaking Himalayan scenery.
You can develop Ruby mines in the mountains.
Enjoy breathtaking views of Nepal's middle Himalayas.
Indulge yourself in local country life while staying at a homestay.
The Ruby Valley hike path traverses through some of Nepal's most authentic and unspoiled ethnic communities, representing several ethnic groups.
Depending on the season of production, you will practically stroll through a wheat or rice field.
Between Manaslu Conservation Area and Langtang National Park is the Ruby Valley Trekking path.
Because the trail is adjacent to the Ganesh Himal region, the Ganesh Himal Range can be seen from afar during the trip.
Other mountains like the Annapurna Range, Langtang Valley, and Twin Waterfall: Ganga Jamuna may be observed along the journey.
Ruby Valley Trek altitude
Pasang La Pass is the highest point in Ruby Valley, rising 1,524 meters above sea level. Many snow-capped mountains, such as Langtang, Makalu, and others, may be seen from the peak at an altitude of 3,850 meters. Between Langtang National Park and Makalu Conservation Area is the untouchable and unexplored Ruby Valley, which lies at the base of Ganesh Himal.
Book Your Trip To: Ruby Valley Trekking (7 Days)
During your time in Ruby Valley, you will have the opportunity to engage with the people and learn about their unique culture and traditions. Ruby Valley is known not just for its culture and traditions, but also for the rare crystals and rubies found there. There's a reason Ruby Valley's name is Ruby Valley.
Ruby Valley Trek Difficulty
Although the Ruby Valley Trek is quite straightforward in terms of technical climbs, it does necessitate a strong commitment to complete it, since you will be walking for approximately 5-7 hours per day. So, we can mark this trek as neither hard nor easy.
Ruby Valley Trek Best season... Which Season is best for Ruby Valley Trek?
Autumn and spring are the best times to go trekking in Nepal. Every season has its own distinct personality. The Autumn season lasts from September to November, whereas the Spring season lasts from March to May. Almost all of Nepal's areas are accessible during these two seasons.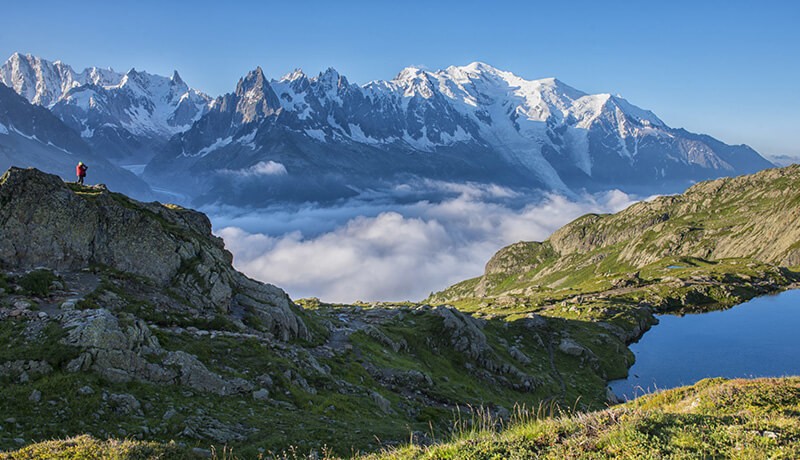 During the spring season, Nepal has a pleasant climate. The hills will be covered in rhododendrons, orchids, and other flowering plants. Autumn is the most gorgeous season in Nepal. The weather is warm even in the highlands. The days will be clear, giving for the best mountain views. These two seasons are perfect for people from all across the country.
In the winter, the Himalayas are somewhat chilly (December to January). Showers will be in the form of snowfall. On the other hand, the days are still lovely and sunny. Rainfall is a rare occurrence. If you prefer to travel on peaceful paths and are prepared to deal with the harsh colds, a winter is an excellent option.
Is Permits required for the Ruby Valley trek?
Two trekking permits are required to trek to Ruby Valley. The Langtang national park permit is one of them. For SAARC nationals, the fee is Rs.1500 (about $13). Others: Rs.3000 (about $29).
Also Read: Nar Phu Valley Trek Itinerary, Map, Permit, Cost 2021, Solo, Nepal Short Trek
Ruby Valley Trek Cost
The Ruby Valley trek starts at $1350 per person on average. The people who come in the group will receive negotiation.
Ruby Valley Trek Itinerary
Down below is the detailed itinerary for your 7 days trek to Ruby Valley.
Day 1: Drive from Kathmandu to Shyabru Besi (1503 m) Driving Duration: 8/9 hours
Our excursion begins with a drive to Shyabru Beshi, the Langtang Valley's entry point. The trip, which passes through Trisuli Bazaar, Ramchhe Gaon, and Dhunchhe Bazaar, is rather interesting. The route is narrow and zigzags, but you will be able to experience the breathtaking scenery and picturesque splendor of the vegetation along the way. After arriving in Shyabru Besi, check into the resort and relax.
Day 2: From Shyabru Beshi to Gatlang (2337m) via Chawatar Hiking Duration: 5/6 hours
Follow the off-trail west to the Bahun Danda Pass, then down to the Tamang town. On the Tamang Heritage Trail, the Tamang settlement is a significant community. You will hike from Chawatar to Gatlang. Gatlang is a Tamang community with its own culture, customs, and way of life. ParvatiKunda, a well-known Hindu Kunda, is located a short distance above the settlement and is particularly popular during Janai Purnima, when hundreds of pilgrims flock to the sacred pond and adjoining temple. Return to the hotel after visiting the area.
Read about: Rolwaling Trek Itinerary, Map, Cost 2021, Permit, Which Is Best Season For Rrolwaling Valley Trek?
Day 3: From Gatlang to Somdang (3271m) via Yuri Kharka Hiking duration: 6/7 hours
Somdang is our destination for today. To get to Yuri Kharka, walk past the pine and rhododendron forest and then up to Khurphu Bhanjyang. After that, descend to the Somdang River, which separates the Rasuwa and Dhading districts. The Somdang is reached after a short walk from the Somdong river. After arriving at Somdang, check into the lodge and get some rest.
Day 4: From Somdang to Tipling (2078m) via Pangsang Pass (3842 m) Hiking Duration: 5/6 hours
Begin your journey to Pangsang Kharka, a viewpoint located southwest of Somdong hamlet that offers a panoramic view of the surrounding countryside and Manaslu and Ganesh Himal Range peaks. The entire Ganesh Himal region is rich in medicinal plants. Herbs were previously transported to Tibet and exchanged for salt, sheep, wool, and turquoise along a historic trading route.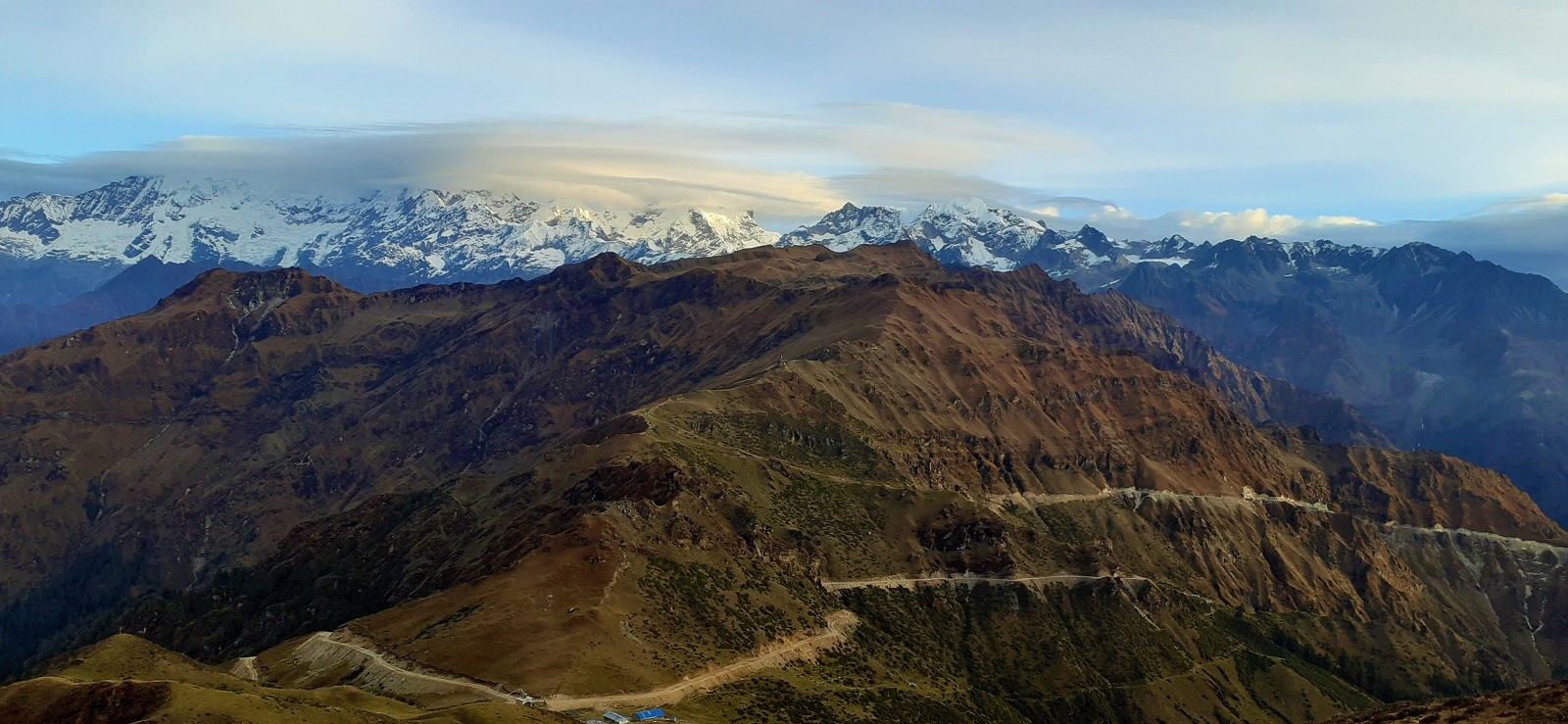 You'll be heading towards Tipling after descending from the Pangsang pass. Because Tamang people make up the majority of the population in Tipling, the hamlet hosts a stunning Tamang culture display, which includes Jhankri or shaman dances and Ghode/horse dances, both of which are thought to have originated in Tibetan tradition.
Day 5: Walk from Tipling to Shertung/Chalish (1700m) Hiking duration: 5/6 hours
Today you'll descend to a box bridge to cross the AdhiKhola and ascend to the villages of Shertung and Chalish. Tamang makes up the majority of the population in Shertung. Shertung means 'golden place,' whereas Chalish is largely populated by Gurung, Ghale, and Kami. Newar people used to live in the area, but they moved to Kathmandu. Locals have their own culture and way of life, which can be a subject of attraction.
Day 6: From Chalish to Darkha Gaun (850m) via Borang and Percho Hiking duration: 6/7 hours
Your day begins with a journey to Borang village, which leads to DarkhaGaun, the day's final destination. You will descend to Percho from Borang and continue walking to DarkhaGaon. The spectacular views of AnkhuKhola and Chyamchyat, as well as the Re hamlet, can be seen from the suspension bridge. After crossing the bridge, you arrive in DarkhaGaon. This village is a melting pot of Brahmin, Tamang, and other ethnic groups.
You may also like: Gurung Hill Itinerary, Trek Height, Trek Map, Best Season To Trek, Cost, Highlights, Difficulty
Day 7: From Darkha Gaun to Dhading Besi via Darkha Phedi & drive back to Kathmandu (1400m) Hiking Duration: 4/5 hours, Driving Duration: 2 hours
Today is the concluding day of your journey. Trek all the way down to DarkhaPhedi, which takes around 45 minutes. It will take 3 - 4 hours to drive from DarkhaBesi to DhadingBesi via a rocky and difficult zigzag road. The route connects AnkhuKhola, Katunje, and Jyamrung villages, as well as Kimdangphedi village. On the journey, you can take in the beautiful scenery. You will take the bus back to Kathmandu from Dhading, which will take 3 hours.
Conclusion of the Ruby Valley trek
It's a unique and exceptional journey, just like the precious stone Ruby. Ruby Valley, named after the valuable stone Ruby, is known for its Ruby stone mines. The trip is a relatively new hiking destination that has only recently opened. Mineral reserves abound across the region, including ruby, the red precious stone.
Brahmins, Chhetris, Gurungs, Magars, Newars, Tamangs, and other ethnic groups live in the region. The bulk of settlers, however, are Tamang Buddhists. Ruby Valley Trail runs through a variety of landscapes and walking conditions, including nearly flat fields, terraced farms, steady and steep ascents, and breathtaking sights of lush woodland and towering snow-capped peaks.
Mt. Ganesh I, also known as Yangra Peak (7,422 m), Ganesh II (7,118 m), Lapsang Karbo (7,043 m), Pabil (7,104 m), Mt. Manaslu, and Langtang are among the notable Himalayan peaks you will see. Another highlight of the Ruby Valley Community Trek is Penang Pass (3,850 m/12,631 ft), where we will enjoy spectacular views of magnificent valleys and soaring mountain ranges such as Ganesh Himal, Annapurna, and Mansalu and Langtang.
This trekking trail is currently in use, where ethical communities of people exist and ancient ethical and medicinal practices are carried out. On this trip, the people practice shamanism, which adds to the investigation and understanding.